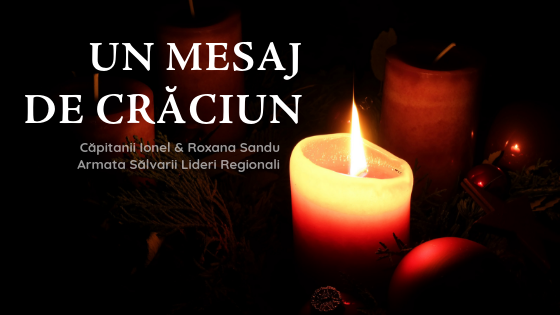 Greetings from Romania,
On behalf of my wife and I, we wish a wonderful Christmas to you and your family. Romania exists because of a vision made into reality almost 20 years ago, and we couldn't exist without the support from our communities, partners, volunteers, soldiers and officers. What a wonderful gift and friendship.
This year, 45 children to attend a camp in the summer, an educational retreat for our local officers, building projects at each of our 5 corps locations and missional outreach programs that help children and families around various communities. Also, we've successfully redesigned and launched our new website.
As we close 2018, we look back at the year and thank God and you, our family. This year, we've been able to continue operating programs like our Night Street Team in Bucharest, our 2 Youth Community Centres (Geneza Programme), begin 3 new education projects for integrating Roma & Romanian communities in need, music conservatories at a few of our corps, a mobile soup team in Craiova and so much more. Recently, we had truckloads of shoeboxes delivered from a team from the UK and a local Craiova company, ArhiDesign, donated school supplies and backpacks, together providing gifts to all the families in each community we serve across Romania.
For Christmas this year, we have a kettle ringing daily in one of our cities, and at each location will host a Christmas concert for the community. We've also launched our first year of Angel Tree in Bucharest, a partnership with a local private school that has their students & families sponsoring our angels, who are children from families in need and orphans.
We thank God for this past year as we look forward to 2019, when we will also celebrate our 20th anniversary of The Salvation Army in Romania. We look back at the progress made and look ahead to continue expanding our ministry of Dragoste și Grija (Love and Care). Again, we would like to wish you and your family a wonderful Christmas and a blessed New Year. And thank you for your support!
Keep up with us on Facebook, Flickr and armatasalvarii.ro.
Merry Christmas and Happy New Year!
Sincerely,
Captains Ionel & Roxana Sandu
Romania Regional Leaders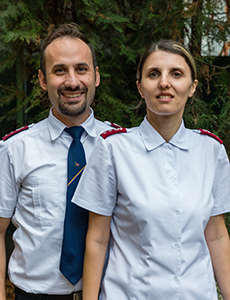 https://armatasalvarii.ro/wp-content/uploads/2018/12/Cupcake-chronicles_-choco-cherry.png
315
560
Dave
https://armatasalvarii.ro/wp-content/uploads/2018/03/cropped-ShieldLogo_RO.png
Dave
2018-12-24 10:00:27
2018-12-22 21:59:04
A Christmas Message from Captains Ionel & Roxana Sandu